Debt negotiations can offer a satisfactory solution for you and your creditors, but it is important to consider all your options before deciding whether it is the right option for your business.
Rural Financial Counsellors are experienced in dealing with these situations, and can provide a professional and supportive role in preparing to negotiate with existing lenders or refinance with a new lender. We understand the constraints that creditor and banking pressures can make on the normal operation of your business as it can cause major anxiety.
If you have made the decision that negotiation is preferred or necessary, your local Rural Financial Counsellor will sit down with you and assess your situation without judgement and with an impartial approach. We will build on a working relationship where we put into place a strategy and an action plan that will ensure you gain the best and desired outcome for your business. If you are struggling to make repayments and you are considering debt negotiation, we can provide you with the support required, and can assist you through this process.
Negotiating with creditors and or financial institutions can have advantages for both you and your creditor. It can allow you additional time to settle your debt as well as saving you money. It can avoid placing you in a situation of reducing your credit rating and adversely affecting your future borrowing capacity and or credit arrangements. This process may include:
Requesting additional time to pay debt if your financial situation allows this.
Negotiating interest rate arrangements or debt consolidation.
Formulating a binding agreement that gives you the certainty to plan ahead.
Keeping your creditors updated on your position as communication is vital in making mutual agreements.
The Rural Financial Counselling services are free, confidential, impartial, and independent of financial institutions. We can provide support and assistance to both rural and small businesses who are experiencing sustained pressure from creditors and finance organizations.
Case Studies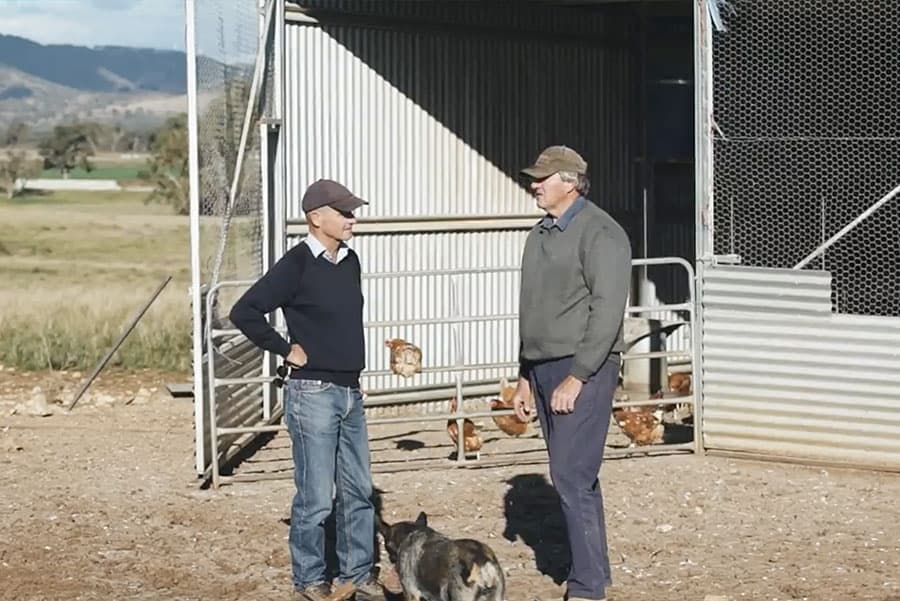 James' farm is a split between Eggs, Sheep and Contracting. When he approached RFCS, he was establishing his contracting business and first required help applying for government subsidies. 
Read story
Need help to get through a difficult time?
Our financial counsellors can help help you understand your finances and make a clear plan to move forward.