Will it be fair? Where will we live? Will we have enough money for our retirement? When will this happen? These are some of the questions farm family business owners ask themselves when navigating the often complex issue of generating a farm exit plan.
Preparing a farm exit plan, a business transition plan or a succession plan is an important business risk management tool. Developing a plan before a major change occurs can provide stability for the business by helping the business to successfully navigate change.
There is no single template to develop an exit plan, as every business and family is different. For example; for some farm businesses the farm exit plan may be a retirement plan only, where there is no transfer of assets, only the sale of assets and the proceeds used to fund retirement living and an estate plan. For others it may be purchasing additional land, to incorporate the next generation into an expanded business and asset base. Farm exit planning can cover many options.
There are many components to consider when developing a transition plan that need careful consideration:
the financial needs of the present and future business owners
the business management skills of the incoming owners
the timing of the change of ownership
fair versus equal
forgone wages consideration
legal documentation
estate plans for the exiting owners
preparing for retirement
Your Rural Financial Counsellor can support and prepare you to develop options, set goals and strategies to suit your farm business. A Rural Financial Counsellor can also provide assistance to access government and community grants, programs and schemes that may support a farm exit strategy, as well support you to access advice from legal and accounting advisors.
Case Studies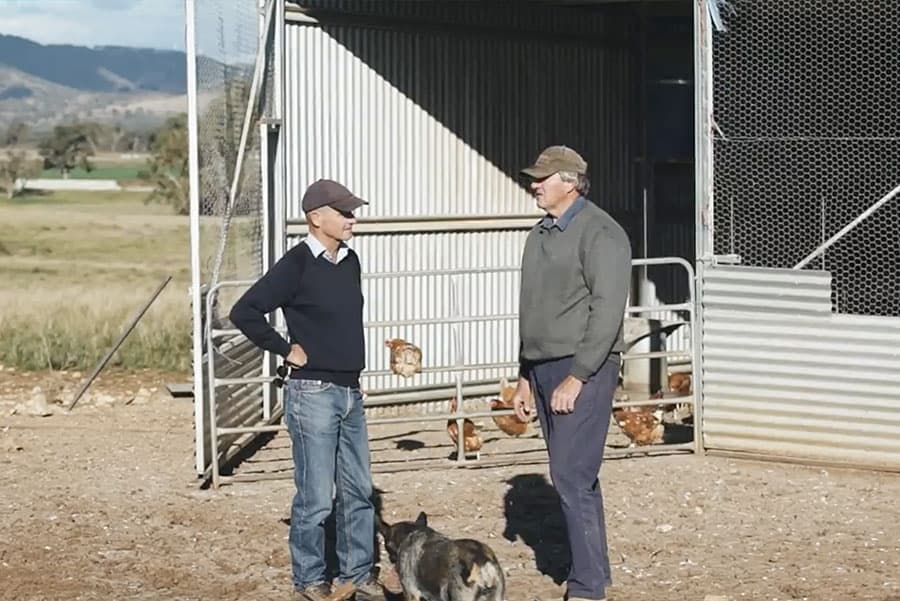 James' farm is a split between Eggs, Sheep and Contracting. When he approached RFCS, he was establishing his contracting business and first required help applying for government subsidies. 
Read story
Need help to get through a difficult time?
Our financial counsellors can help help you understand your finances and make a clear plan to move forward.