Farm Debt Mediation has been legislated in NSW to provide a low-cost, confidential option that encourages a mutual agreement between the farmer and their financier.
Farm Debt Mediation is a structured negotiation process in which the mediator, as a neutral and independent person, assists the parties to communicate effectively with each other and reach agreement on issues. It may help to achieve a way forward in a financial relationship, or agreement on how to end that relationship in a way that best meets both parties' needs.
The legislation ensures that mediation between the two parties has taken place before the lender can take procession of property. An independent mediator is appointed to oversee this process and ensure it is fair and effective
There are two types of mediation under the Act. The first is creditor-initiated mediation, which results from a farmer agreeing to an invitation to mediate issued by a creditor. The second is farmer-initiated mediation, where a farmer takes the initiative and requests mediation with the creditor.
The Rural Financial Counselling Service has a comprehensive support network of experienced counsellors to provide support through this complex and often emotional time. A Rural Financial Counsellor can help you to prepare for mediation, and support you through the mediation process and the following period of time where meeting agreed outcomes of the mediation is vital.
If you have received a letter from your lender inviting you to mediation, or you wish to instigate mediation with your lender, please contact your local Rural Financial Counsellor for professional and confidential support with the mediation process
Case Studies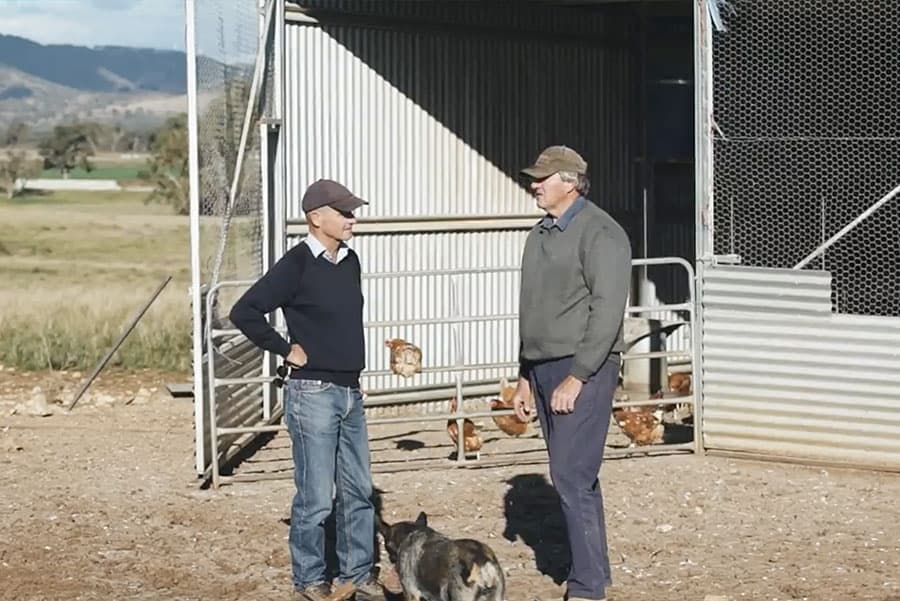 James' farm is a split between Eggs, Sheep and Contracting. When he approached RFCS, he was establishing his contracting business and first required help applying for government subsidies. 
Read story
Need help to get through a difficult time?
Our financial counsellors can help help you understand your finances and make a clear plan to move forward.