DEBBY MADDOX

Rural Financial Counsellor
ARMIDALE
Debby is passionate and committed to assisting rural people remain resilient. 
She started her career on a Merino and Poll Hereford Stud west of Dubbo, a few moons ago now!
She owned and operated a small farm in Gunnedah region, growing fat cattle, then moved to Dubbo to set up another farming business.
Debby previously gained experience in finance working with large financial institutions as well as managing a building society.
She then moved from the Northern Rivers to take up the position in Armidale after managing Community Services assisting the homeless get back on track and empowered.
Proud mother of 3 and grandmother of 4 who live and work locally.
Loves a good long black coffee anytime of the day!
Always here to help, no job or question too big or too small.
Qualifications: Dip Management, Community Services, Finance and Real Estate.
Armidale Office:

Shop 25, 126/128 Beardy Street
,
Armidale NSW 2350
Phone: 1800 344 090
Mobile: 0408 936 268
Email: armidale@rfcsnr.org.au
KATRINA McDOUGALL

Rural Financial Counsellor
NORTHERN RIVERS
Katrina was raised on a cattle farm and transitioned into corporate life, having more than 25 years experience in banking and finance in both commercial and agribusiness.
She has a vast array of interests including hiking, mountain climbing, relaxing at the beach, fishing, boxing and spending time with family and friends, as well as being manipulated by her little Blue Heeler.
She has established a strong financial acumen during her career and her qualifications include an MBA (Finance) and Diploma of Finance & Mortgage Broking Management.
Northern Rivers Office:
Level 1, Suite 2/75 Magellan Street,
Lismore NSW 2480
PO Box 54, Lismore 2480
Phone: 1800 344 090
Email: casino1@rfcsnr.org.au
PAULA HILLIARD

Rural Financial Counsellor
NORTHERN RIVERS
Paula was raised in Evans Head and commenced a career in banking which saw her travel widely across NSW.
After owning and operating several small businesses Paula returned to banking, with the past 15 years specialising in working with Agribusiness & Small Business clients across the Northern Rivers
Paula lives in Lennox Head, which makes her popular with her grandkids and enjoys travelling as often as possible .
Northern Rivers Office:
Level 1, Suite 2/75 Magellan Street,
Lismore NSW 2480
PO Box 54, Lismore 2480
Phone: 1800 344 090
Mobile: 0418 451 598
Email: paula@rfcsnr.org.au
STUART BRUMMELL

GLEN INNES
Stuart first joined the Rural Financial Counsellor Service in November 2010 to assist farmers with a focus on succession planning.
His qualifications include a Diploma of Agriculture (Tocal), Diploma of Community Services (Financial Counselling), Certificate 1V Training & Assessment and Certificate in Rural Marketing and an Advanced Diploma Agribusiness Management (Ruralbiz).
Stuart's previous work history includes involvement with the delivery of livestock management programs in the New England region. Prior to becoming a rural financial counsellor, he worked for the Australian Bureau of Agricultural and Resource Economics as a data quality and treatment officer.
Stuart and his wife Ruth live on their family sheep and cattle property west of Glen Innes. They are fortunate to have their adult children, and grandchildren, living and working in the local area.
Stuart's interests are family, golf, travel, cycling and more golf.
Glen Innes Office:

311A Grey Street,
Glen Innes NSW 2370
Phone: 1800 344 090
Email: stuart.brummell@rfcsnr.org.au
JESSICA BROWN

Rural Financial Counsellor
GLEN INNES
Jessica grew up in the Northern Territory and lived and worked up and down the east coast running an IT business, she has made the move from Brisbane with her husband to Glen Innes for a tree change and is very much looking forward to working as a Rural Financial Counsellor and assisting clients through their journey to achieve their goals through increased financial literacy, empowerment, effective advocacy and appropriate referrals.
Jessica comes to the Rural Financial Counselling Service NSW, with experience in business management, accounts and finance, with the last 6 years in the Consulting Engineering industry assisting in contract administration management, client relations and project liaison, with focus on the creation, implementation & maintenance of quality assurance systems.
Glen Innes Office:
311A Grey Street,
Glen Innes NSW 2370
Phone: 1800 344 090
Email: jessica@rfcsnr.org.au
IAN SWANBOROUGH

Rural Financial Counsellor
GRAFTON
Raised in the mixed farming area of North Star also known as the Golden Triangle, Ian has always been passionate about Agriculture in Australia.
After completing his education, Ian joined the NAB working in both Rural and Metro areas of NSW and Qld. Ian spent 20 years in commercial and Agribusiness roles and has a wealth of experience in the financial industry.
Ian understands the importance of relationship building, which he believes bonds the trust of a working partnership with his clients.
In his spare time Ian enjoys keeping fit with gym, triathlons and a day at the beach.
Grafton Office:

5/12 Prince Street,
Grafton NSW 2460
Phone: 1800 344 090
Email: grafton@rfcsnr.org.au
ANDREW FORMANN

Rural Financial Counsellor
GUNNEDAH
Andrew is a Gunnedah Local having lived in the community on and off for the past 36 years.
Growing up assisting his grandparents on their farm in Gilgandra every school holidays as well as every other weekend, Andrew turned his passion for the land into helping others on the land.
He spent 13 years with the Department of Human Services with the majority of these years spent as a Rural Service Officer and Farm Household Case Officer. Andrew is also an experience Business Manager having spent 15 months Managing the PCYC in Gunnedah before taking up his position as Rural Financial Counsellor for Gunnedah.
Andrew is married and has 4 children. Andrew's interests include playing golf and spending time with his family.
Qualification: Diploma of Financial Counselling, Rural.
Gunnedah Office:
Level 1
35 Abbott Street,
Gunnedah NSW 2380
Phone: 1800 344 090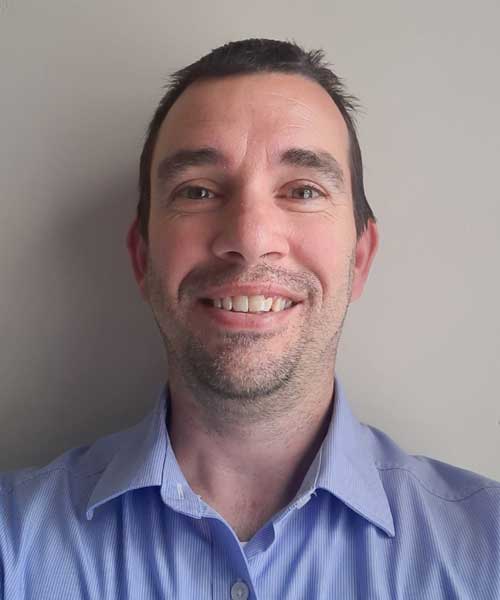 MATTHEW NICHOLSON

Rural Financial Counsellor
HAWKESBURY
Matthew grew up on the banks of the Murray River before heading north to Western Sydney and the Blue Mountains. He has now lived in the area for over 15 years.
Matthew joined the RFCS Northern Region team in July 2021 after spending the previous 12 months as a Rural Financial Counsellor with the Central Region organisation. He has over 10 years experience in the Financial Services industry working within the banking sector and as a Financial Planner in a private organisation, aiming to service clients in the most meaningful way and assist them to meet their goals and objectives.
He has qualifications in Business (Accounting) from Charles Sturt University and is currently working towards completing the Diploma of Financial Counselling.
Outside of work, he loves all things outdoors and adventurous. Matthew, his wife and young daughter all share a love of hot air ballooning and have their own balloon.
Hawkesbury Office:
Phone: 1800 344 090
Mobile: 0458 222 216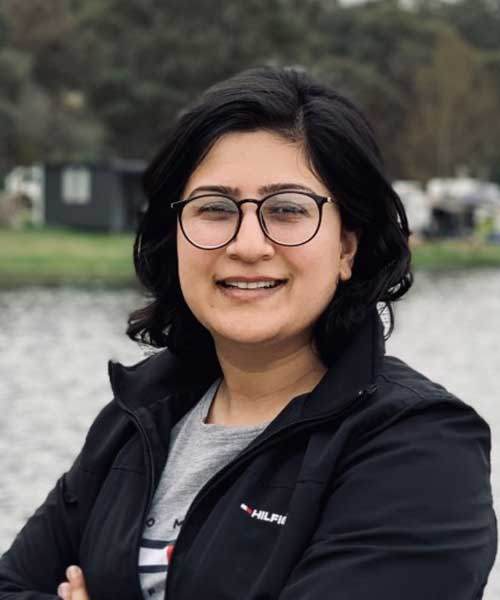 BADAR MASUD

Rural Financial Counsellor
HUNTER
My name is Badar Masud, I have more than six years Finance industry experience with commercial and government sectors. As an experienced finance and analytical professional, I am confident in my abilities to continue delivering support to clients with the belief that I can significantly contribute to attain organisational goals as part of the Rural Financial Counselling Service NSW Northern Region.
I hold a range of qualifications including Master of Professional Accounting, Master of Commerce (Majors in Marketing) and a Bachelor of Business Administration (Hons.), with Majors in Human Resources.
I also take pride to engage with local communities and actively participate in any events and programs which are beneficial for the community members. I gain enormous satisfaction by assisting them in resolving their financial issues, putting them back on the road to recovery and making sure their business becomes viable.
Apart of that, I love travelling, exploring new places and experience the beauty of nature.
Hunter Office:
Details to come
GEOFF MILL

Rural Financial Counsellor
INVERELL
Geoff began working in agribusiness banking in 2007 as an analyst in Sydney and subsequently took up management positions in Forbes and Tamworth. He then went onto complete two years with the Rural Assistance Authority in Orange where responsibilities included assessing applications for Drought Recovery Concessional Loans and Farm Innovation Fund Loans. Geoff has gained exposure to rural businesses with variations in resources, climate and production.
Geoff believes there is great benefit in talking to a Rural Financial Counsellor who is there to assist clients identify options and develop and implement plans to improve their financial self-sufficiency.
Geoff was raised in the Inverell area and holds a Bachelor of Agriculture from the University of New England and a Master of Agricultural Business Management from Charles Sturt University.
Inverell Office:
2/132 Otho Street,
PO Box 882
Inverell NSW 2360
Phone: 1800 344 090
Fax: 02 6721 0960
Email: geoff.mill@rfcsnr.org.au
TERRY PEARCE

MACKSVILLE
Terry comes from a rural background having grown up on the family farm at Clovass, near Casino.
Before moving in 2006 to take up the position in Macksville, Terry was a Rural Financial Counsellor in Casino for 4½ years. He now has over 14 years' practical experience as a rural financial counsellor. Prior to that he worked in Banking and Finance (Westpac and a Credit Union) for 26 years, receiving intensive inhouse training in financial management.
He has two adult children, and is a keen motorcyclist.
Terry's qualifications include a Diploma in Community Services (Financial Counselling) and Certificate IV in Business Facilitation. He fulfils the dual role as a rural financial counsellor and is mentor/supervisor to our team of rural financial counsellors.
SARAH EARSMAN

Sarah has lived in the local area for 13 years, after growing up in the Mudgee Region.
She has background of 10 years in the Banking and Financial planning fields, having worked with Lending and Transactional needs for Agribusiness customers, as well as large and small enterprise clients. In addition, she has worked in Financial Planning, assisting both Personal and Business customers to manage risk and investing needs.
In her spare time, Sarah is married and has three young children to keep her busy, enjoying a lifestyle of travel, music and relaxing with family and friends.
Sarah's qualifications include a Bachelor Business with a Finance Major, Diploma of Financial Planning, Advanced Diploma of Financial Planning and a Graduate Diploma in Teaching and Learning (Secondary).
Macksville Office:
1a Matilda Street,
PO Box 456
Macksville NSW 2447
Phone: 1800 344 090
Fax: 02 6568 3866
Email: macksville@rfcsnr.org.au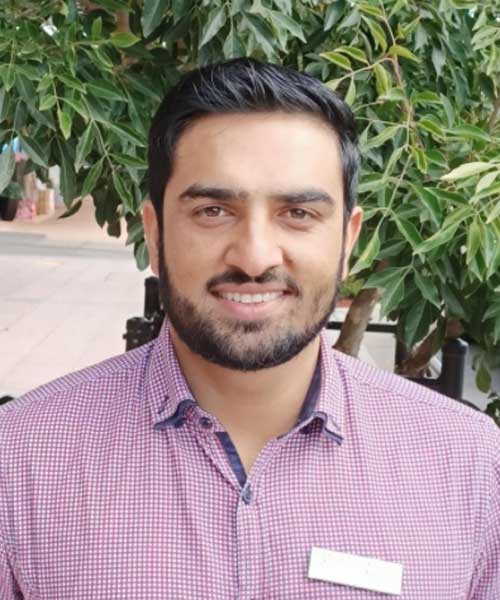 NASIR KHAN

Rural Financial Counsellor
MOREE
Nasir joined Rural Financial Counselling Service in 2019. He comes from a small horticulture farming family. Prior to joining our Moree office, Nasir worked as a Rural Financial Counsellor in Forbes NSW. He has a passion for working with rural businesses, disadvantaged communities and vulnerable youth having held the position of Youth Activities Officer in remote parts of Western NSW. He has been working in business management and administration for the past five years.
Nasir is looking forward to assisting farmers to develop a plan and achieve their goals so that their business is viable and sustainable into the future.
Qualifications: Dip of Management, Advance Dip of Management & Leadership, Bachelor of Professional Accounting.
Moree Office:
23 Frome Street
PO Box 527
Moree NSW 2400
Phone: 1800 344 090
Mobile: 0439 807 712
Email: moree@rfcsnr.org.au
FRANCES HARVEY

Rural Financial Counsellor
MOREE
Frances initially joined the Rural Financial Counselling Service in 2006 (to 2014) north of the border. She has since moved across regional NSW and Qld working in government and small business management roles. Prior to her Moree role, she worked as an assessor with the Rural Assistance Authority in Orange and Qld Rural Industry Development Authority in Toowoomba.
Frances is keen to assist clients navigate through their area of need.
Her qualifications include a Diploma in Community Services (Financial Counselling), she is also a Comm. Dec. (Qld).
Frances's family and growing number of grandchildren reside in and between Southern Qld and the ACT; fortunately, her interests include travel.
Narrabri Office:
87 Barwan Street (TAFE campus)
PO Box 99
Narrabri NSW 2390
Phone: 1800 344 090
Mobile: 0438 403 400
narrabri@rfcsnr.org.au
ANGELA HAYES

Rural Financial Counsellor
SCONE
Angela has lived in the Hunter Valley for over 14 years. She joins the service with over 20 years of experience in accounting, finance and insurance. During her career she has worked with the following industries; – Heavy Haulage and Cranage; Engineering; Retail; Import & Export; Superannuation; Insurance and the Australian Stock Horse.
Her qualifications include: Advanced Diploma of Accounting; Registered BAS agent; Certificate in Viticulture; Certificate in Wine Making and Certificate in Insurance, Diploma of Financial Counselling (Rural).
Scone Office:
13/122 Kelly Street,
Scone NSW 2337
Phone: 1800 344 090
Fax: 02 6545 3550
Email: angela.hayes@rfcsnr.org.au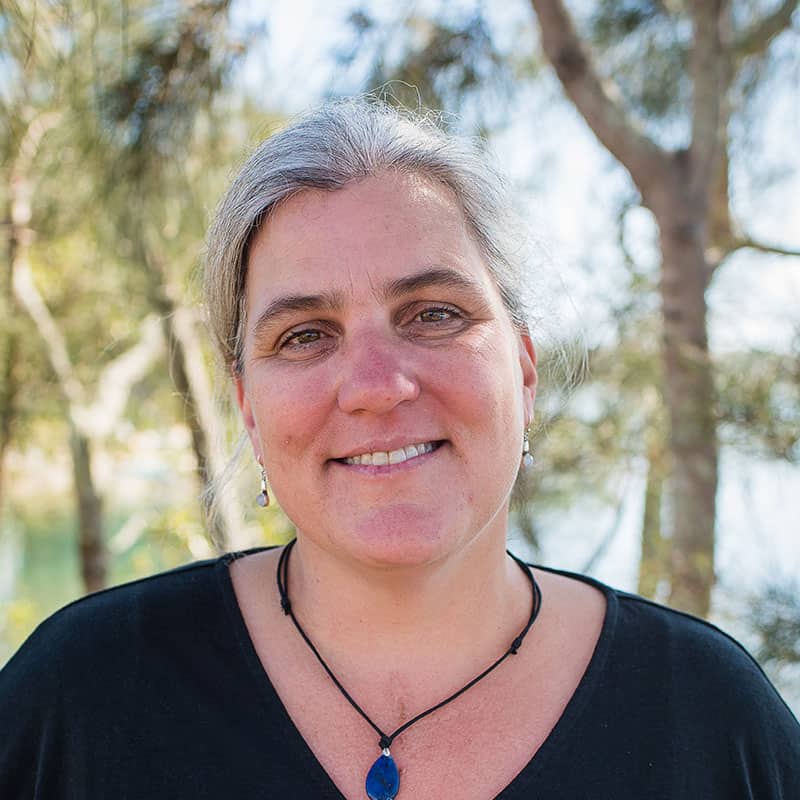 JUNE SAINT

Rural Financial Counsellor
TAMWORTH
June has a long and rich career in financial counselling especially in rural and remote areas of Australia. Her first taste of counselling was in the Midwest of WA in early 1998 to 18 LGA's. By January 2003 June took up the rural financial counselling role in the Northeastern wheatbelt region of WA servicing 15 shires until 2006. The new services known as RFCS of WA employed June until 2009. By 2010 June was employed by the ANZ bank as a small business lender which led to business advisory work until 2014. June went to Kalgoorlie WA and took up the role of financial counselor for Centrecare and delivered services also to the towns of Leonora, Laverton and Norseman WA including many remote aboriginal communities in between. During late 2016 June left for South Australia to care for her elderly mother but also obtained a part time financial counselling role to the rural mid north towns of Port Pirie and Kadina for over 2 years.
By 2018 NSW were experiencing devastating drought and June was employed by the RFCSNSW-Central Region to the counselling position in Bourke NSW in December 2018. By late June 2021, June was appointed to Tamworth RFCSNSW Northern Region as Rural Financial Counsellor.
Her qualifications include the Diploma of Community Services (financial counselling) Diploma of Financial Services (financial planning) Diploma of Agricultural Business Management and many social service certificates
June was born and raised on a family farm in South Australia, then married to begin their own farm until moving to Western Australia that saw her family witness firsthand the rural recession years of the mid 80's & 90's to be forced to sell their farms.
June has 4 adult sons and 4 grandchildren that she keeps in touch with regularly.
Tamworth Office:
Suite 1, Level 1,
352 Peel Street,
Tamworth NSW 2340
Phone: 1800 344 090
Fax: 02 6766 1153
MICHAEL RAMSTADIUS

Rural Financial Counsellor
TAREE
Michael has extensive experience in banking and finance. He enjoys helping people with financial matters that assist them in achieving their goals.
He joined a major Bank (Westpac) in 1981 and worked for 15 years in some of the regional areas of the North Coast and New England. He also worked with a small Credit Union in Lismore and was a Financial Planner with a local financial planning practice on the Far North Coast.
Before joining the service he had completed just over 14 years with the Greater Bank.
Michael has a Certificate IV in Management and Team Leadership, Foundation Diploma in Financial Planning and more recently a Diploma of Financial Counselling. He is also a Justice of the Peace.
Michael's interest include lapidary, fishing and likes a social game of golf. He is also a Certified Gemmologist.
Taree Office:
Suite 1/23,
Pulteney Street,
PO Box 906,
Taree NSW 2430
Phone: 1800 344 090
Fax: 02 6551 2288
RALPH MATTEWS

Rural Financial Counsellor
TENTERFIELD
Ralph grew up in the Bathurst district before moving to his family's sheep and cattle properties in Cunnamulla Queensland.
Ralph's previous work history includes five years with a manufacturer of veterinary instruments in a sale and marketing role; an agribusiness lender for Colonial Mutual in Tamworth and Moree; another rural lending position working for The Queensland Industry Development Corporation in Dalby. Prior to taking up the position in Tenterfield Ralph owned and operated a motel for twelve years with his wife in Ballina where they raised their three children.
Ralph's qualifications include a degree in Agricultural Science from Hawkesbury Agricultural College and a Diploma in Business Management.
His interests are fishing and horse racing.
Tenterfield Office:
124a High Street,
Tenterfield NSW 2372
Phone: 1800 344 090
Email: tenterfield@rfcsnr.org.au
HEAD OFFICE
NSW Northern Region:
Level 1,
Suite 2/75 Magellan Street,
Lismore NSW 2480
PO Box 54, Lismore 2480 NSW
Phone: 1800 344 090
Fax: 02 6662 4105
Email: info@rfcsnr.org.au
GARY GOLDBERG
KIRSTY FREEMAN
GILLIAN CASEY
Administration Co-ordinator
CINDY PROWSE
JULIE CLIFFORD