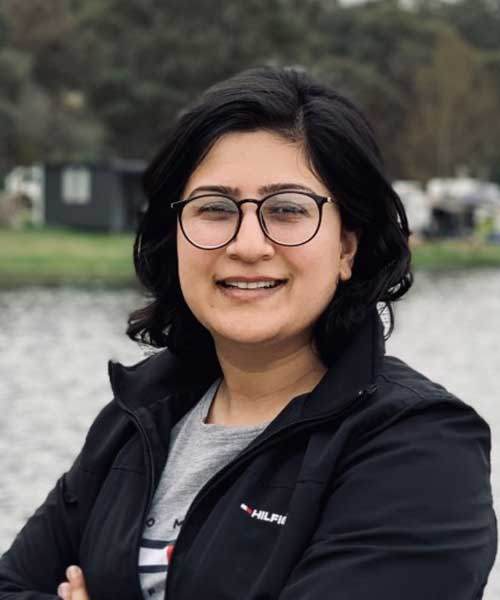 Badar Masud was appointed as a Rural Financial Counsellor with RFCS Northern Region in June 2021. Badar has more than seven years of Finance industry experience with commercial and government sectors. As an experienced finance and analytical professional, she possesses excellent skills to support clients with their financial matters. She has an active engagement with local communities and participation in any events or programs beneficial for the community members. According to Badar, "I gain enormous satisfaction by assisting rural clients in resolving their financial matters, pointing them in the right direction, and making sure their business becomes viable."
Badar holds a range of qualifications, including Master of Professional Accounting, Master of Commerce (Majors in Marketing), and a Bachelor of Business Administration (Hons.), with Majors in Human Resources.
Apart from that, she loves travelling and experiencing the beauty of nature.
Postal Address
Suite 1, 126 John Street, Singleton