Narrabri / Farm Succession Planning, Starting the Conversation
August 9, 2022 @ 9:00 am

-

3:30 pm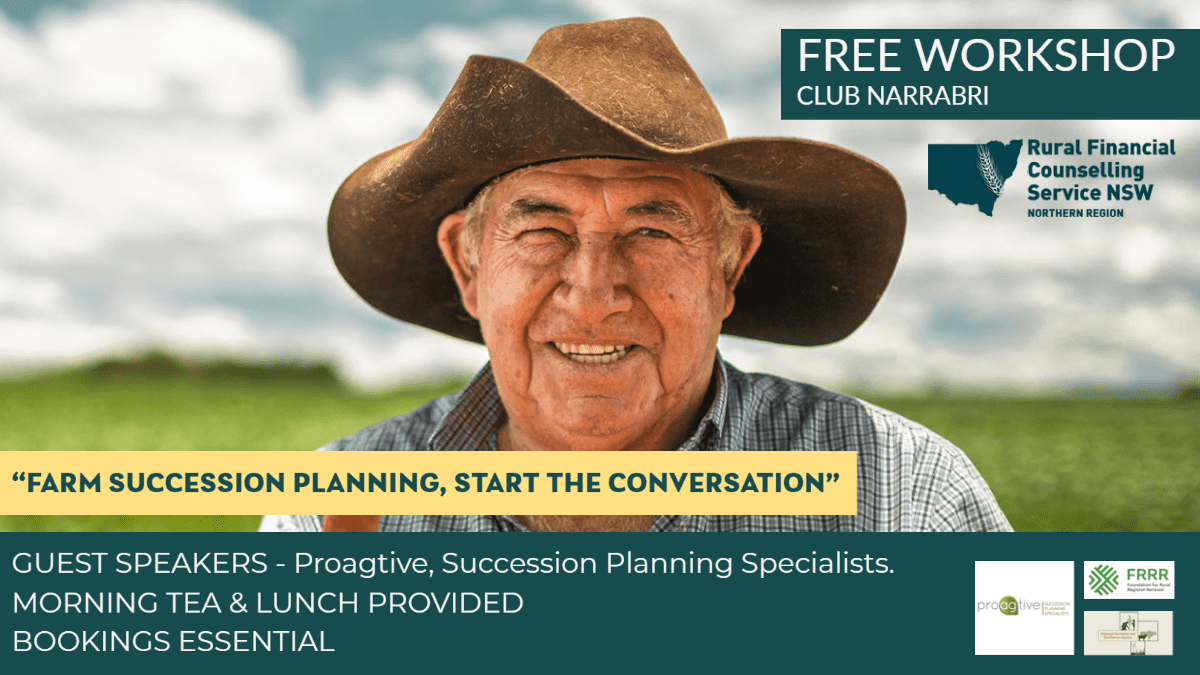 Presented by Isobel Knight and Jess Cavanagh from Proagtive.
FREE Workshop | Narrabri
 When | Tuesday 9th August 2022
Time | 9:00 am – 3:30 pm
Where | Club Narrabri – 7 Maitland St Narrabri
Book Your Seats Today(Opens in a new tab) 
Farming provides a lifestyle that often includes family. It is also a business.
For those who have dedicated a lifetime to building their farming business, it can be immensely comforting to know it can continue after a successful transition to the next generation.
However, it can be difficult to face the complex legal and emotional issues around succession planning.
The FREE workshop will provide participants with tools and strategies to address the following 12 areas of their business. When thinking about succession planning it is these 12 areas which every family farm business has to address in a staged process over time.
What is succession planning and why is it so complex?

What are the business and personal goals of each family member?

What is the purpose of your business?

Is your business in a financial position to meets the business and personal goals?

Understanding your family dynamics and the intergenerational differences

Importance of a formal communication strategy

Importance of discussing and planning for retirement

Formalising roles and responsibilities and reward and pay system

Why we need documented Business Policies

Understanding your business structure – legal and tax implications

Understanding the role of business advisors in the succession process
Viability and Finance Planning
Morning Tea and Light Lunch will be provided.
If you have special dietary requirements please call 1800 344 090 once you have booked your ticket.
Seats are limited so don't miss out – book your ticket to this FREE event.
Book Your Seats Today(Opens in a new tab)
About the Presenters: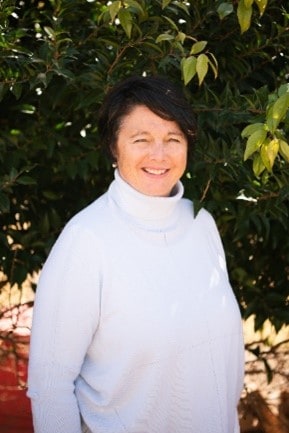 Isobel Knight is the owner and Director of Proagtive and has degrees in business, law and psychology. Isobel was awarded the 2013 NSW/ACT Rural Women's Award, and was the National runner up. Isobel and her family run a cattle trading enterprise. She is the Mother of 3 and the Grandmother of 4.
Isobel has worked closely with hundreds of families Australia wide. There is no one in the succession planning industry with the breadth of knowledge, experience and passion as Isobel.
Isobel's passion is to ensure that the next generation has the opportunity to participate in agriculture and believes that a lack of succession planning or engaging in a one-dimensional version of succession planning is costing farming families, rural communities, and Australian agriculture dearly.
The remarkable level of training and experience sets Isobel apart from anyone else in the field of succession planning.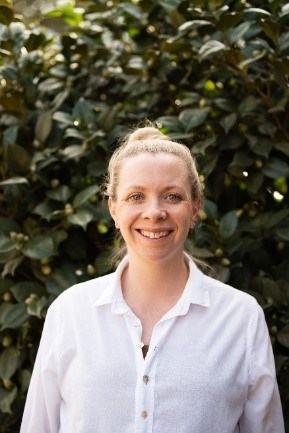 Jess Cavanagh is passionate about the evolution of modern agriculture and seeing that farming families are using best practice to ensure longevity and sustainability of the industry. Jess holds a double degree in Arts/Laws. Jess has previous work experience in private law firms and in Local Government in Economic Development and Integrated Planning and Reporting.
Jess is 4th generation in a family farming business based near Harden, NSW. Jess' Dad and husband are both active in the business and she loves watching her children immerse themselves in their own agricultural journey.
Jess is the General Manager of Proagtive and is the first point of contact for new families. Jess enjoys spending time getting to understand the intricacies of each family, and assisting to find outcomes that suit the perspectives and circumstance of each family, and knowing that those outcomes can be achieved.