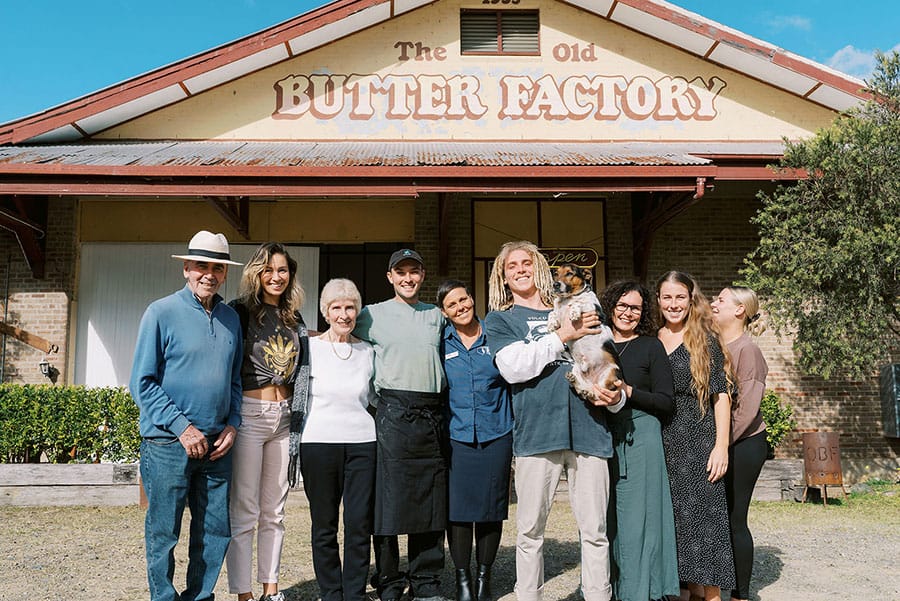 Taranar and Cody are young, passionate entrepeuners who have experienced immense hardship in their journey as business owners. They owned a small business in the hospitality industry in Telegraph Point.
In 2019, their business Frothy Feeds was heavily effected by the fires that ravaged Northern NSW. They saw an opportunity to pivot to an organic cafe model, and just as they were starting to outlay the expenses of set-up, the 2020 floods wiped out their supply chain and caused some damage to the building they were in at the time.
When they approached RBS, Taranar and Cody were struggling financially and couldn't see a way forward.
With RBS' Commonwealth funded support, their new business 'The Organic Factory' had access to the professional development fund to assist in the implementation of marketing and web training, as well as partnering with a cafe owner who helped train the boys on cafe procedures, best practice and WHS compliance.
Once the team had addressed all the urgent matters that were blocking cash-flow, we shifted to financial planning to help Taranar and Cody create best-practice financial administration and strategies. This includes understanding their breakeven, setting up cloud-based accounting, and pricing training on how to budget, and run reports such as profit and loss.
The Organic Factory opened in June 2021, in the midst of a pandemic, and with the help of RBS they have created a viable business model that will thrive in a post-COVID tourism environment.